WHAT I DO
---
A UNIQUE PERSPECTIVE ON SOCIAL AR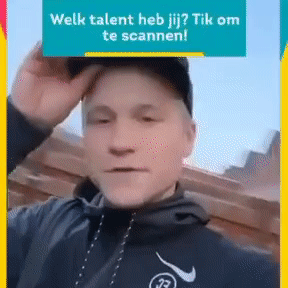 Our goal is to create experiences that dare the user to interact and explore the innovative world of Social Augmented Reality. The experience Luuk has gained as an actor and filmmaker offers a unique view at the modern and interactieve media we can create today.
Augmented Reality (AR) and Social Media are continuously growing towards each other. AR is becoming a more common integrated tool on platforms. In 2015, snapchat started creating funny, cute and informative lenses. As a result, other platforms like Instagram followed quickly after. Social AR is an amazing tool for entertainment. Hower, by responding to popular trends and concepts while keeping the character of the company in mind, social AR can also be a powerful tool to reach a lot of people and make the user feel connected to a brand or product.
PORTFOLIO
---
SOME OF OUR WORK
(Social) Augmented reality introduces us to a completely new world that smartphones allow us to access. Therefore, there are endless possibilities and techniques to discover, so here is a selection of filters and lenses that explore the tech of augmented reality in social media.